Mezzanine Floor Pallet Handling Zone
With Red/White Chain
This is the most common variant of a pallet depot for the mezzanine floor and is also the most advantageous. In the rail construction, a trailing aluminum plate of 1500 * 1200 mm is placed. This is protected on the sides by handrail construction. At the beginning of the area, a red and white chain is placed as a warning so that the pallet depot will not be accidentally entered. The size is matched to a Euro or block pallet. Of course, deviating dimensions are also possible and can be arranged.
Up and Over Pallet (Tilting Gates)
The other variant of a pallet depot.
Location
The construction ensures that the front of the unit is exactly connected to the floor. This is especially important when setting up a pallet from a lower level. The forklift driver puts the pallet on the edge of the floor. As soon as the device closes, this goes down behind the pallet: If the pallet is placed incorrectly, the device does not close and transport will be impossible.
Operation
The device provides a safe workplace. A pleasant and easy operation contributes to this.
Contrasting Color
The devices are supplied with the standard color of RAL 1028 (signal yellow).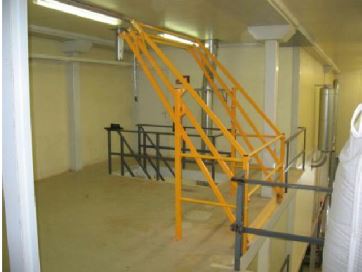 360° Turning Plateau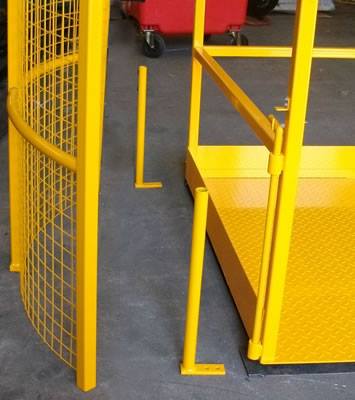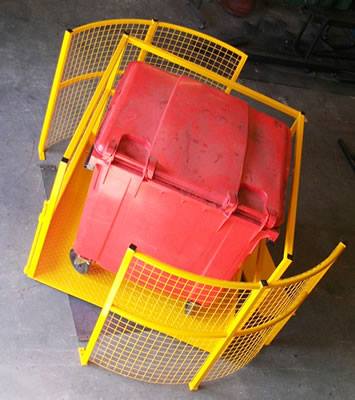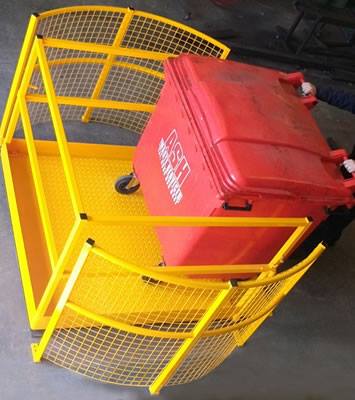 Safety on floors and desk racks is increased by so-called transmission devices, also called tilting gates or safety gates. However, this device does not tilt but turns.
The advantage for the forklift driver is that there is no height restriction for the pallet load to be deposited, pallet load on the mezzanine floor, or the boards. It also prevents employees and goods from falling. The device is suitable for loads of 1,300 mm wide and 1,400 mm deep with unlimited height and is manually operated from the mezzanine floor.