Mezzanine Floor Installation
Noordrek BV mezzanine floors are designed using pre-made CAD drawings. These drawings are included as PDF files in the delivery of the mezzanine floor.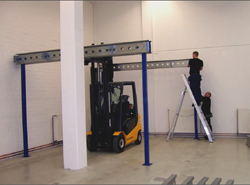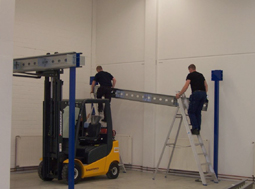 These drawings show the dimensions required for constructing. It is also possible for the customer to mount the floor itself. For this purpose, the customer receives a manual. Together with the drawings, it is not difficult for the customer to build the floor itself.
Delivery of mezzanine floor includes:
Materials for the mezzanine floor
The structural analysis
Blue prints of the mezzanine floor Installation Manual
We can also offer you the floor including construction. Then our specialized assembly team will arrange everything and set your floor. Before the construction, our assembly team must be provided a forklift with a minimum of 1,500 kg carrying capacity.